Successfully adopt OKRs with your team
A software that guides you through the best practices of OKRs adoption
For OKR champions
Want your team to try OKRs but not sure how to start? We will coach your team through the software.
For team leaders
Re-focus your team on a common goal and see team cohesion, motivation and results go up.
For entrepreneurs
Introduce some structure in the chaos of running a business and make progress faster.
How is this different from any goal tracking tool?
Goal Wise is a OKR coach with a software's skin.
In-app guidance
For example when you create a new objective, you can see examples in your profession.
Easy OKR updates
We made it very easy to update your OKRs so that you can bring our tool in your meetings.
Dedicated meeting tool
Weekly meetings are the key to a successful OKR implementation. We have a dedicated tool to review OKRs each week.
Product shots
Quarterly objectives, weekly meetings, daily tasks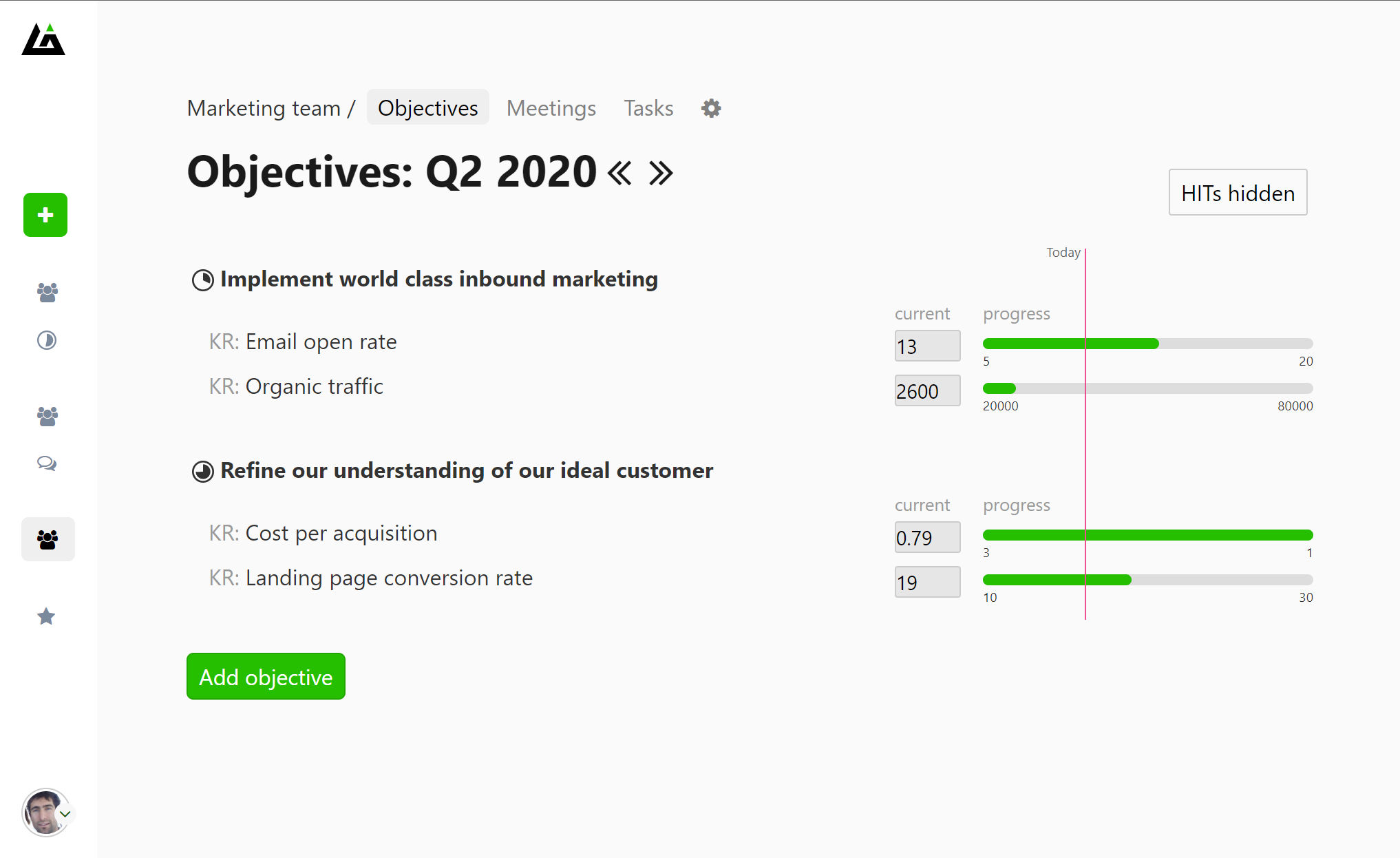 Set clear objectives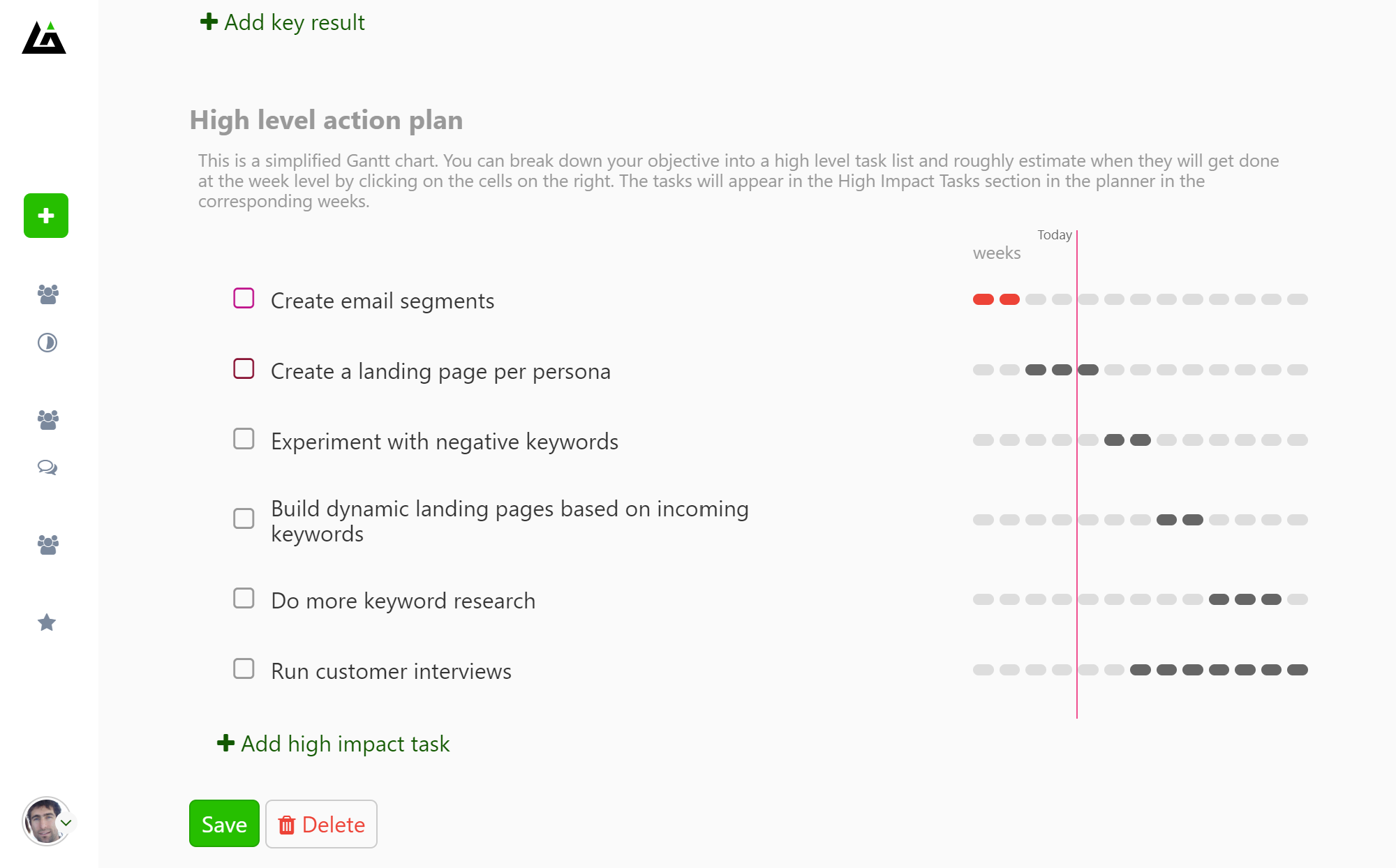 Brainstorm and plan ahead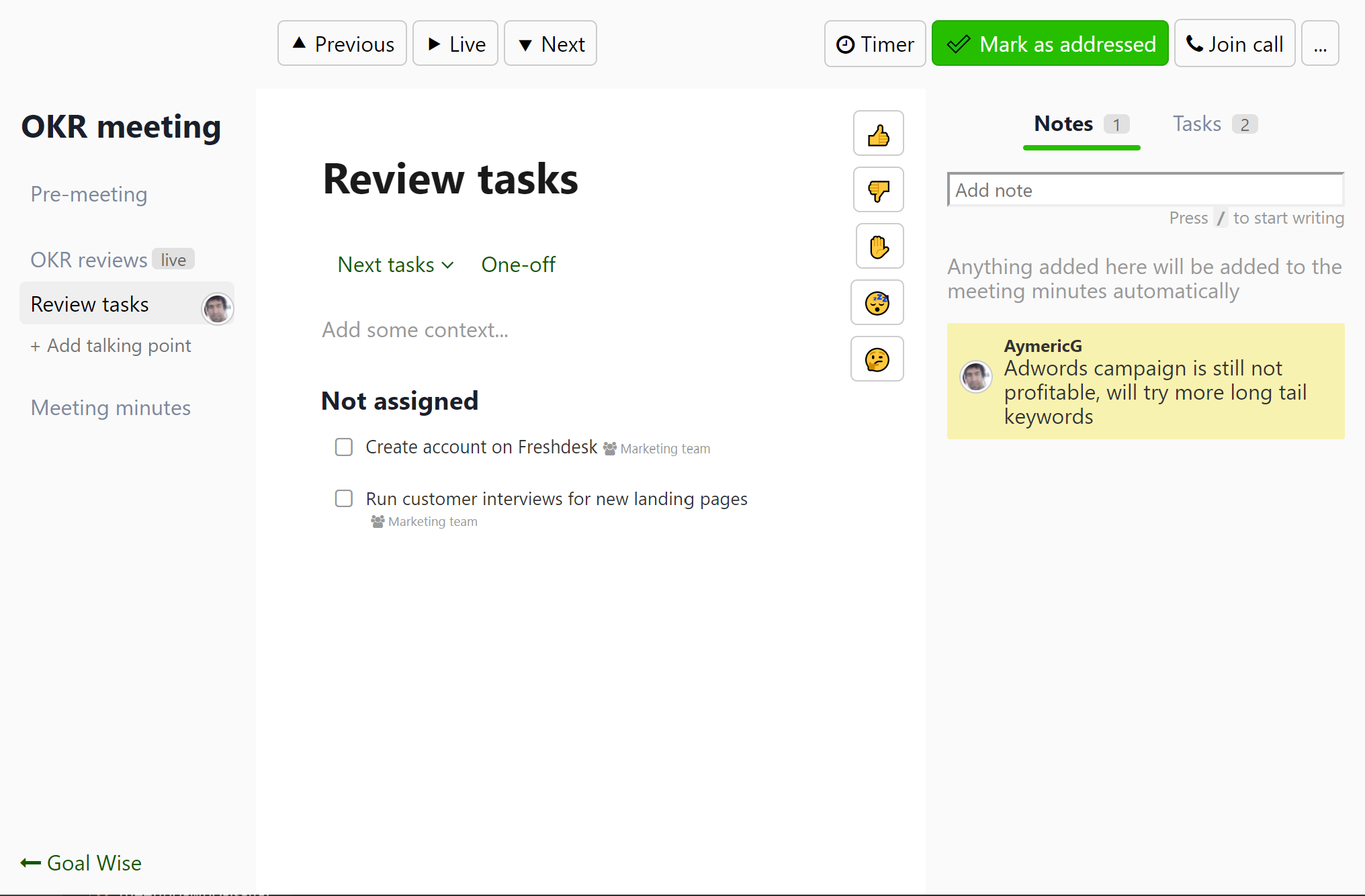 Review your OKRs weekly
Key features
For clarity, accountability and alignment
Easy to update objectives
Bring our tool to your meetings and ease them to the OKRs process.
High level action plan
Build a high level action plan of the tasks that will help you make progress.
Dedicated meeting tool
Our dedicated meeting tool makes it easy to track progress, tasks and notes each week.
Be the OKR champion your team needs