Virtual co-working space
The only video-first community of doers.
Working from home is lonely
Because of the COVID-19 crisis, many of us have started working from home. We need new ways to connect with others.
Who is this for?
If you are an entrepreneur working from home, you will benefit the most from the Remote Wise community.
How much is it?
Remote Wise is 100% free. It is our way to contribute to the community facing this incredible crisis.
Benefits
Video calls are the closest thing to the face to face experience.
Re-connect
We made it really easy to get on call with someone.
Beat procrastination
We are focusing on a community of do-ers. You are here to connect and get stuff done.
Have fun
The randomness of the experience will keep you hooked.
Connect in two clicks
Pick a room type and we will match you with the right people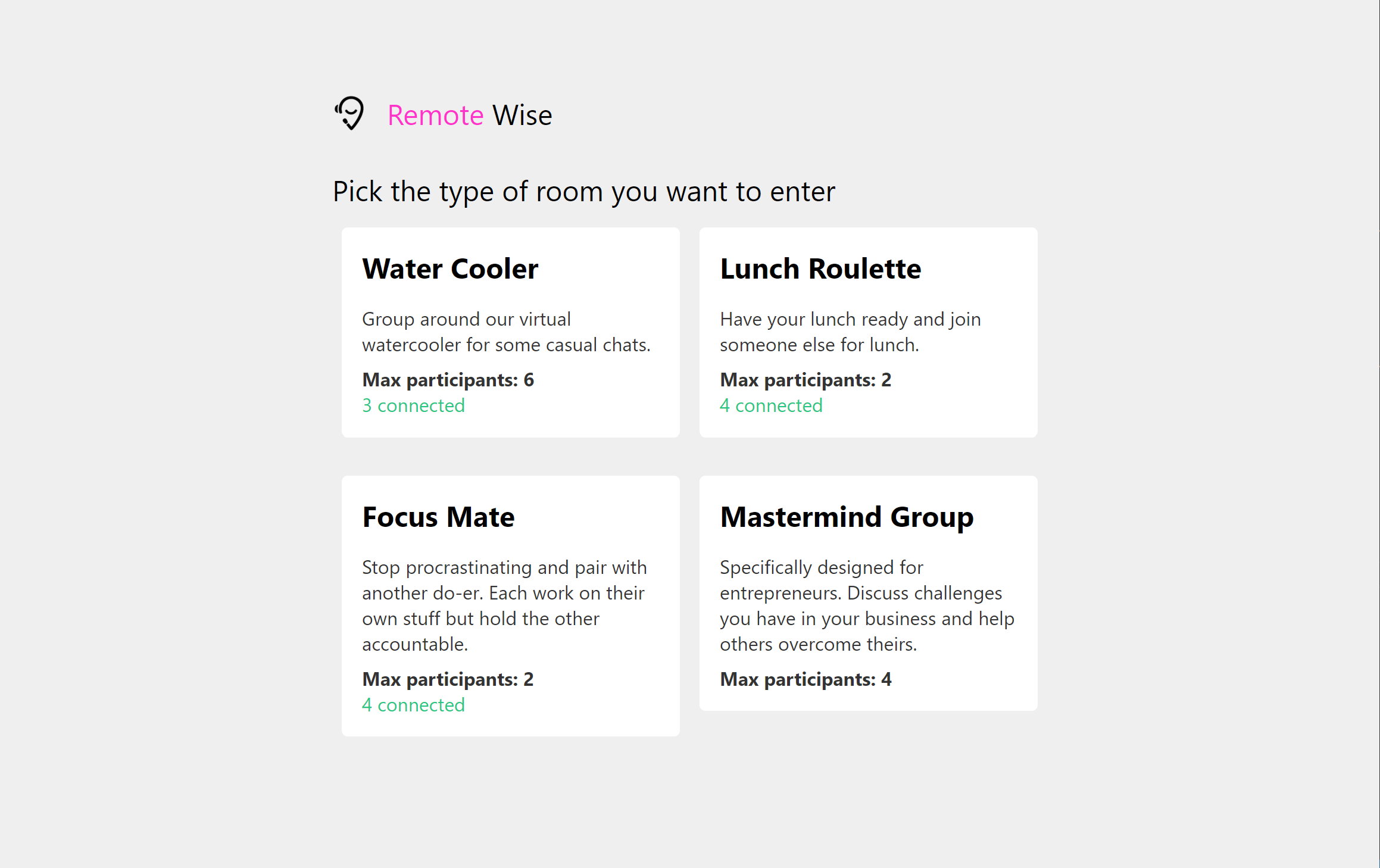 Pick your room type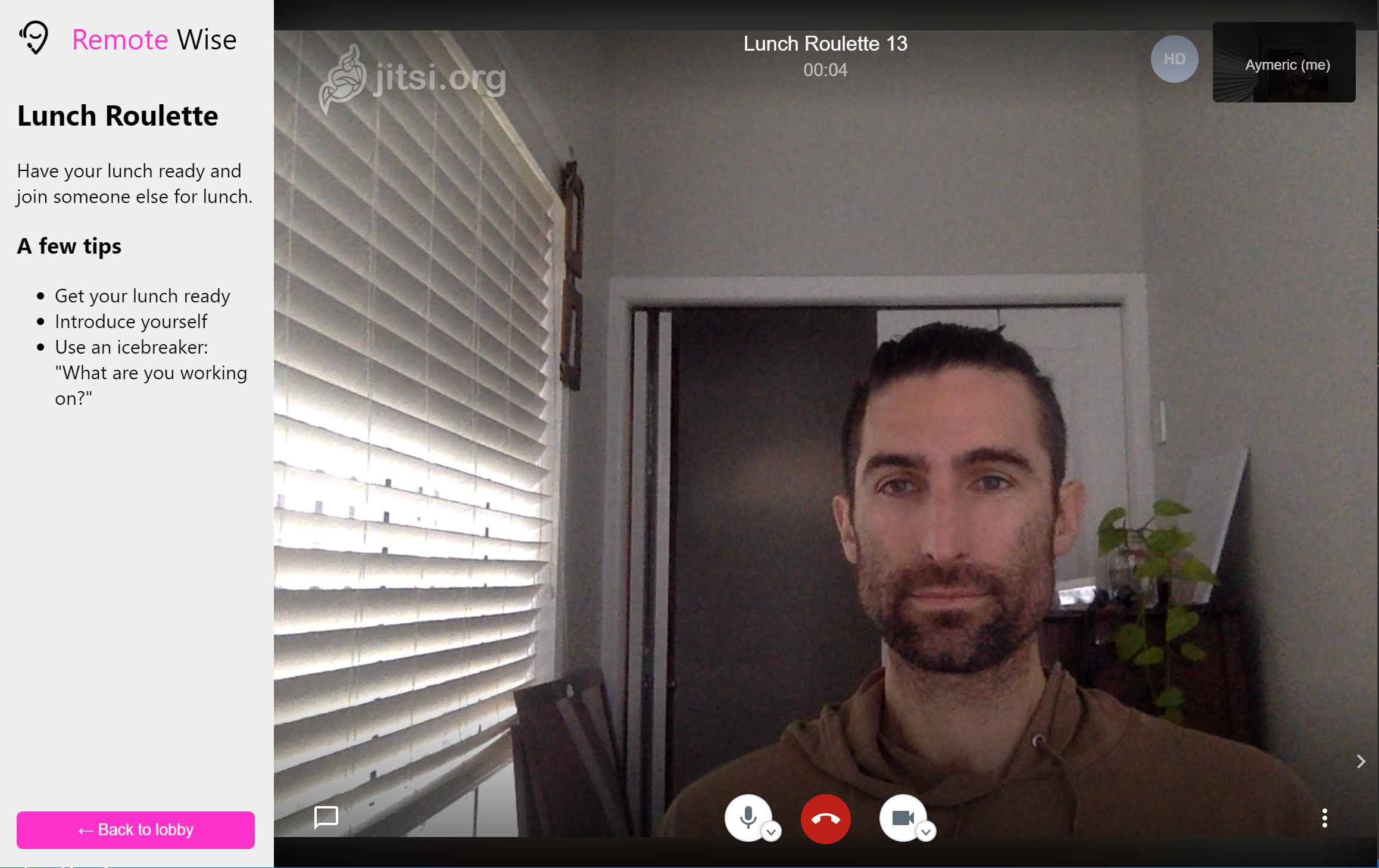 Join the room and chat!
Our rooms
For connectedness, productivity, and fun
Lunch roulette
Have lunch (remotely) with someone we match you with.
Pair work sessions
Help each other to stay focused during work hours.
Mastermind groups
Discuss your business challenges with other entrepreneurs.
Watercooler
Just need to relax? Join the watercooler discussions.
Join our video first co-working space