Spatial chat for remote teams
Reconnect with your remote team and bring back unplanned conversations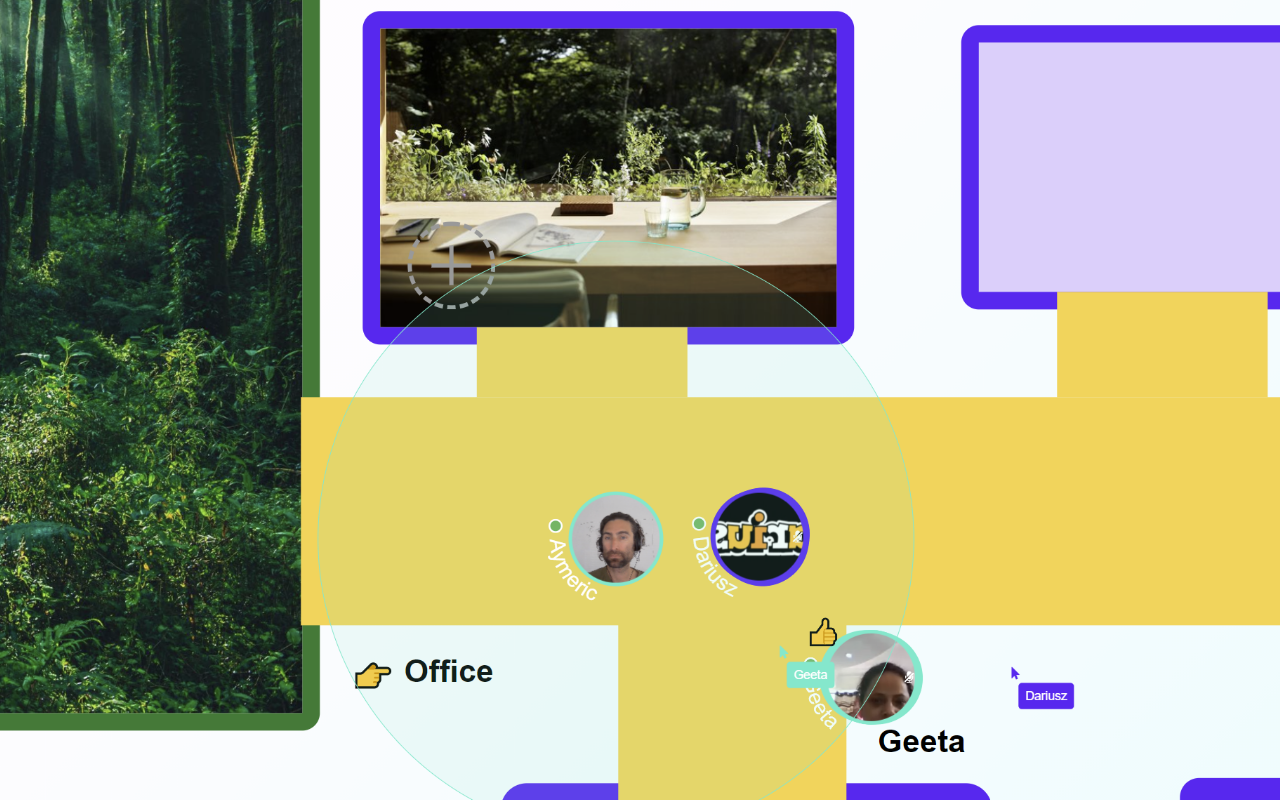 Meet people in the hallway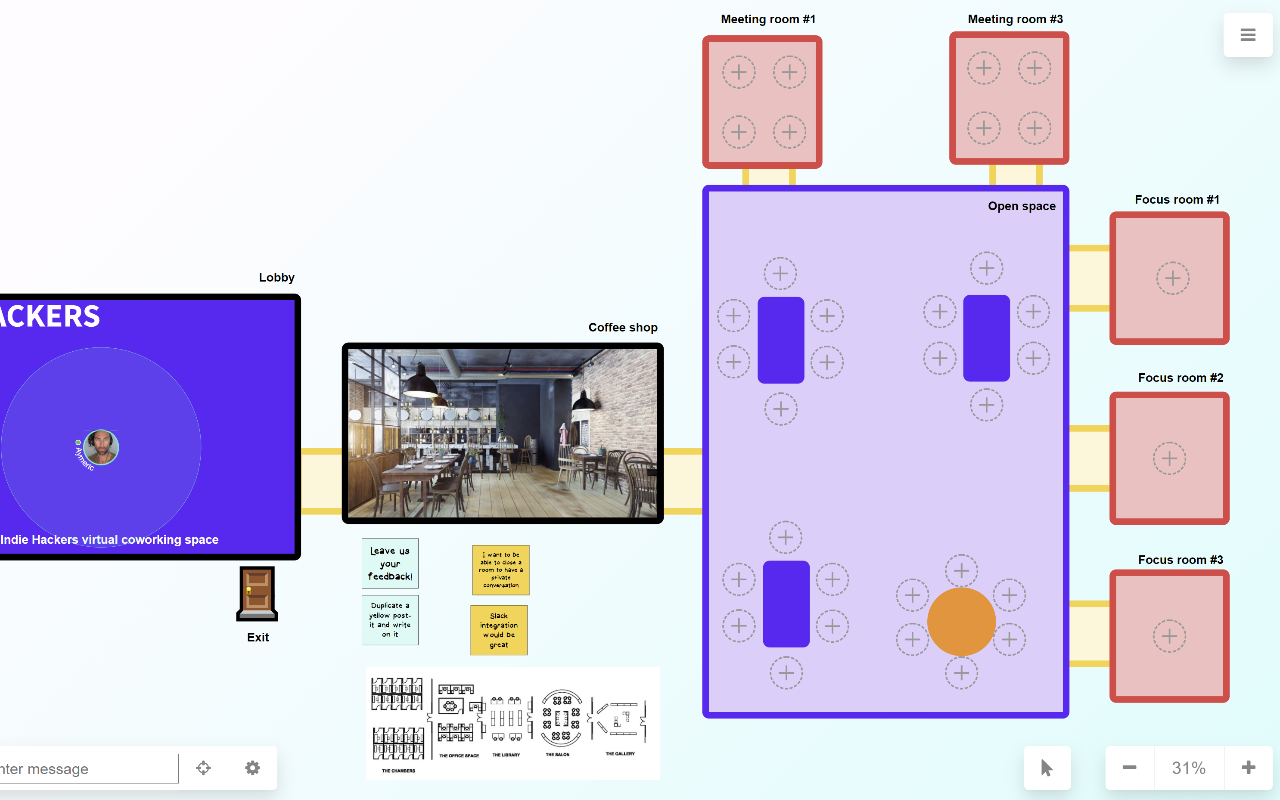 Customize the layout the way you want
Benefits
Feel the presence of your teammates and experience chance meetings again.
Feel their presence
By seeing your teammates move around and talk to each other, you will really feel the life of the office.
Easy breakout conversations
Spatial chat allows you to have a standup meeting and to break out into small conversations after the meeting.
Serendipity is back
As you move in the virtual office, you might cross the path with someone in the hallway and start a casual chat.
Use cases
Standups, happy hours, all-hands meetings
Standups
Get your team to join you on Remote Wise for your daily standups.
Happy hours
Celebrate the end of the week with some social and fun video call.
All hands meetings
Get everyone engaged in a fun and innovative new video conferencing tool.