Taking meeting minutes is not a simple task as they make it look like. Do you have to be 100% attentive while taking effective meeting minutes? And how do you turn them to create professional meeting minutes?
When taking minutes effectively helps everyone remember what was said back in the meeting, track the decisions, and clarify action items.
If writing down meeting minutes is your responsibility, you should do it with all the confidence in the world. Writing too little will risk missing vital information you might need later.
In this article, you'll come to know how to write impressive meeting minutes. that will make people go like Woah!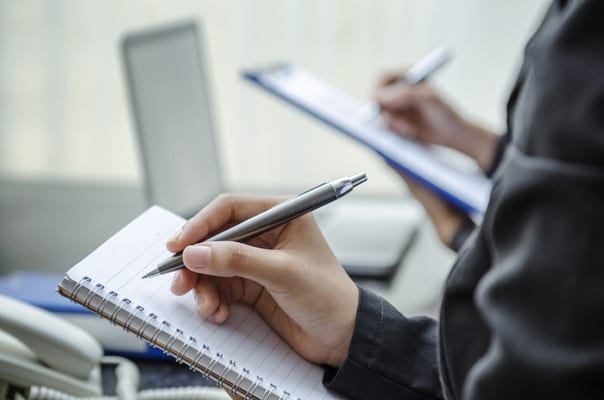 Purpose of meeting minutes
Meeting minutes is one of the most significant parts of any meeting session. Every kind of meeting like a simple team session, committee meeting session, task-force meeting session, or a board meeting session requires meeting minutes. Minutes should be written clearly and easy to understand, so anyone who goes through them afters days or weeks can easily understand and find what they are looking for.
The main reason for meeting minutes is to document decisions and action and what are the next steps one should take.
Following are the three separate functions:
To figure out gatherings and help meeting members to remember what was chosen.
Offer gathering data with collaborators.
Document the meeting session information for the future.
Ensure Your Meeting Minutes are compelling
It's not about sitting in the meeting room and writing down the minutes. You must prepare yourself in advance about the topic of the meeting so you can note down effective meeting minutes and able to focus to capture useful information.
Your agenda is the outline of your meeting. Instead of including a few unclear points – make it an in-depth overview of your meeting.
During your meeting, you take several decisions and it is very important to note down them.
Those decisions are related to a specific project. so your objective from the meeting is to advance the project.
Here we've mentioned a few of the questions you should include and answer in your agenda:
Purpose of the meeting?
Meeting Location?
Meeting attendants?
Goal & objective?
Discussion at the meeting session?
Take remarkable meeting notes
You've already worked and prepared in advance Now, you have a better understanding of what a meeting is all about. But still, you have written notes, the better you write the notes, the easier it'll be to write the meeting minutes.
We've mentioned below how you can optimize your note-taking.
Your planning makes all the difference in the world. Try to mention your notes under each item mention on your agenda. By this point, you already got your hands on information like names and discussion-points.
Don't try to capture everything.
Attempt to remain as short as could reasonably be expected. attempting to compose full sentences, utilize single words. Images can likewise be useful if there are plenty of tedious words (for example "D" for choice and "T" for the task). After the gathering, explain your note-taking (read about this in the third and last advance).
A helpful hack is to utilize a recorder during the gathering. You can even now take notes. In any case, on the off chance that you leave out anything significant, you can generally tune in to the account when you're making your minutes.
Ask if something's unclear.
There are two focal points to this. You improve your note-taking. However, you likewise make the gathering more powerful. All things considered: Meeting members need to explain their ideas. Meeting choices will, thus, be substantially more thoroughly examined.
At that point, you basically add notes, errands, and choices to each plan thing. Other gathering members can team up, so you can request that they update plan things with their arguments. Or on the other hand why not work together on refreshing the plan during your gathering?
Make and adjust viable Meeting minutes.
You have your notes. Presently you simply need to alter them to make viable gathering minutes. At the point when we discussed your plan, you got a rundown of inquiries to pose to yourself. Presently, use them in your minutes.
What was the motivation behind the gathering?
Where was the gathering held?
Who joined in/didn't go to the gathering?
What was the objective/objective?
What was talked about at the gathering?
What's the date, time, and area of the following gathering?
What things will be talked about at the following gathering?
Also, for every plan thing, answer these inquiries:
What was the plan thing?
What was examined?
Who said what?
What has concurred as to the following steps?
Who is liable for any things to do/errands? What is the cutoff time? Who's answerable for following up? Where are the finished errands recorded?
What will be talked about later on as far as this planning thing? What are future errands and choices?
Clearly, utilize this rundown of inquiries as indicated by your requirements. You don't really examine these things during your gatherings. Furthermore, that is fine. However, record all the significant data that will help your group push ahead.
How to create Meeting Minutes?
Utilize the inquiries above to sort out which notes to incorporate. Here, you'll need to do some tweaking. Your associates will utilize your minutes as a source of perspective. So they ought to be clear, accessible, and simple to utilize.
To accomplish this, keep your minutes predictable.
Set up a moment composing rule. So you incorporate things like words that are constantly utilized in your minutes.
A few words and terms you could use in this rule are:
"Activity vital"
"No activity vital"
"No choice was taken"
"No agreement came to"
"Conceded to"
"Referred to"
You can improve your composition with some basic altering:
Use Grammarly to check your language.
Use the past tense. "The gathering was held… "
Utilize dynamic voice rather than an inactive voice at whatever point conceivable. "We concluded that… " rather than "It was chosen by us that… ".
Explain your composition by erasing pointless words. Believe: Is any of this "cushion"? Do I need these words to impart this point?
Improve coherence by staying away from modifiers when you needn't bother with them. For instance: "very" or "truly".
On the off chance that you've been liable for your group's prior minutes, you realize that your moment turnaround should be quick. Utilize Minute to make this a simple cycle. As we've talked about, you add all the essential data in the device during the gathering.
After the meeting session, you make changes if necessary. At that point, you basically download your minutes and offer them to your collaborators.
More Posts