Have you ever been to a meeting where things were said and seemed agreed upon only to find out later that someone forgot or misunderstood something?
Chances are, this meeting didn't have anyone writing down some Meeting Minutes.
In this post, we are going to talk about what Meeting Minutes are and how we can write effective Minutes for online meetings.
Table of Content
What are Meeting Minutes
What problems does Meeting Minutes solve
Growing Trends in Online Meetings
Best Practices of Meeting Minutes
Meeting Minutes Templates for Online Meetings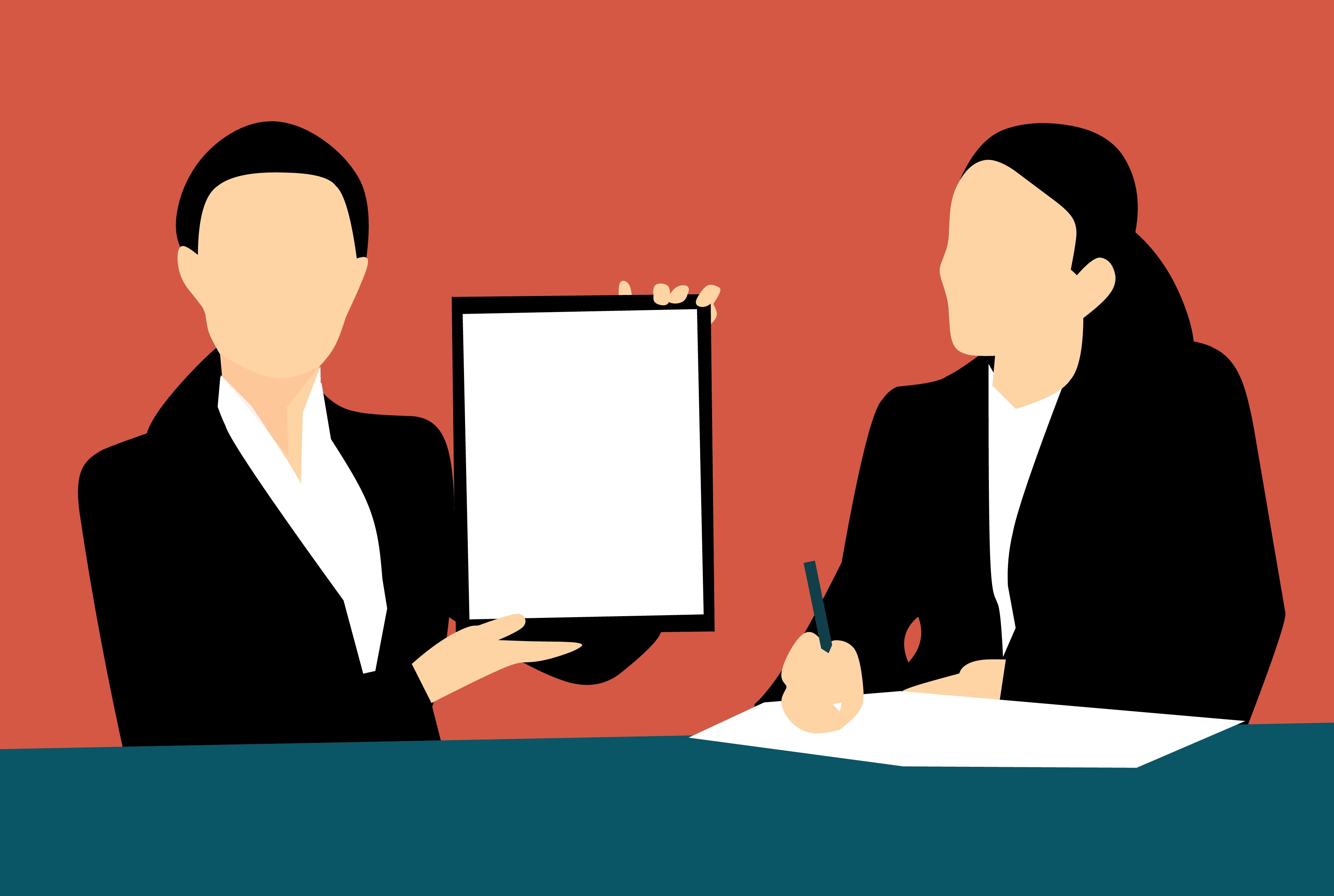 What are Meeting Minutes
Minutes, Meeting Minutes, and MoM (Minutes of Meeting) are all the same thing.
Meeting Minutes are the written records of meetings. These records reflect what meetings are all about and are stored for future reference. Meeting Minutes are taken during the meeting as the meeting goes. It could be edited after the meeting for clarity and circulation.
Let's see how others define Meeting Minutes.
Minutes, also known as minutes of meeting, protocols or, informally, notes, are the instant written record of a meeting or hearing.
Also known as protocol or note, Minutes are the live written record of a meeting. They include the list of attendees, issues raised, related responses, and final decisions taken to address the issues.
What problems does Meeting Minutes solve
The purpose of Meeting Minutes is to have a comprehensive record of a meeting which reflects the meeting in an easy to understand manner. Good Meeting Minutes are easily understood by an outsider. If someone who didn't attend the meeting has a look at the Meeting Minutes and tell exactly what the meeting was all about, that's what a good Meeting Minutes is.
Meeting Minutes solve the following problems:
Identifies What is Important: Minutes of Meeting identifies what is important. In meetings, we have conversations, Minutes identifies the important part of it.
Clarifies What's Next: Meeting Minutes reveal what the next steps look like and what the team is supposed to prioritize next. This way every team member can focus on important tasks that need to be done first.
Specifies Who is Responsible for What: Meeting minutes help specify roles and keep the team members on track by specifying responsibility and accountability.
Acts As Safe Checkpoint: Minutes also acts like an advanced recovery tool of your pc. Writing Meeting Minutes ensure you are creating safe checkpoints. If any of the meeting participants forget something ahead of the next meeting, a simple glance at the last Meeting Minutes can solve this issue.
Growing Trends in Online Meetings
Top companies around the world have been leveraging the online talent pool for more than a decade now and the trend is on the rise. Smart companies around the world adopted remote-first culture and are continuing to do so. For example, Wise Labs is a company running on a remote-first culture for nearly a decade now. But why are we talking about the growing trend of remote teams instead of online meetings?
The answer is simple. As remote teams grow around the world and as more and more companies adopt the culture of having remote teams, the number of online meetings increases.
To test our hypothesis we chose UpWork and Zoom. If you are not aware of these platforms, UpWork is the world's leading marketplace where remote teams are built, and Zoom is a popular video conferencing tool.
Now, If our hypothesis is right, both UpWork and Zoom should be seeing an increase in traffic to their websites. So, we put our hypothesis to the test and checked the data.
Here is what the UpWork organic traffic data of the past two years looks like: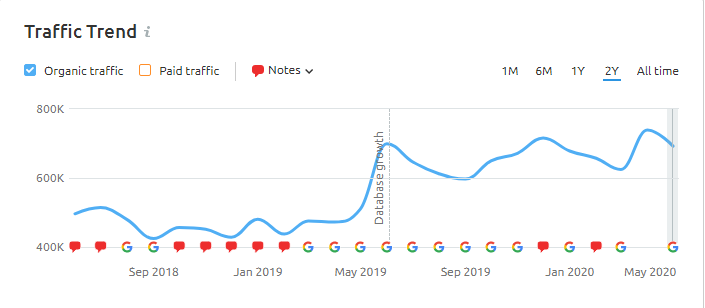 Want to know how we find these data? leave us a comment or follow us on social media, and get the answer via DM. 😉
Now, let's have a look at the organic traffic data for zoom: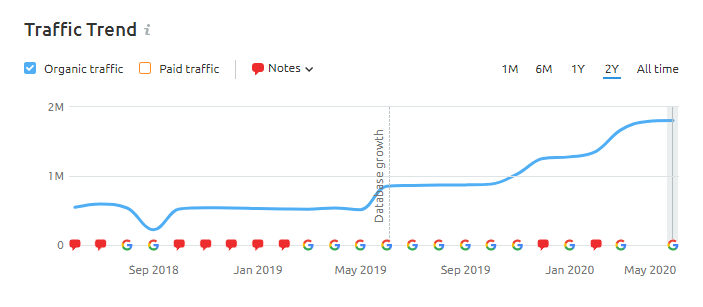 As we can see from the data, there is a correlation between the Remote Teams and Online Meetings. If remote teams increase around the world the online meetings will increase simultaneously.
The recent COVID-19 pandemic has caused the growing trends of online meetings as well. But how?
As social distancing became important to contain the spread of Coronavirus, companies were forced to adopt the practice of working remotely. This means in-house teams are going remote too and companies are actively looking to leverage their in-house talent with remote teams.
Now, how do you think these teams will be collaborating? Of course, there are tools like Week Plan that help plan what is important and stay on track but meetings will be necessary to communicate the progress. And the solution is online meetings.
So, Google is also going to conduct more online meetings now than it did in the past. Besides, Forbes reported that Facebook and Amazon are also among companies looking to adopt work from home framework which means these teams will be conducting more online meetings as well.
If you are reading this, chances are you are conducting online meetings too, or you want to conduct online meetings more effectively. So, now let's dive in to see how to write online meeting minutes.
Best Practices of Meeting Minutes
Meeting Wise wants you to write better and effective Meeting Minutes of your online meetings. That is why instead of confining your possibilities into a single template, we are going to talk about the best practices of Meeting Minutes. You can use these best practices to write better Meeting Minutes of your online meetings.
To write better Meeting Minutes, we need a better pre-planning.
In the pre-planning ask yourself questions to figure out the following aspects:
Agenda: Bullet list the agendas of the meeting. Pinpointing the agendas will not only help you produce an effective Meeting Minutes but also lay the foundation for aligning your team around a particular objective. Besides, this will help you to stay on topic during the meeting.
Participants: List out the participants who can contribute to the meeting.
Meeting Duration: Be respectful of time. Define the meeting duration and suggest how long each agenda discussion should take.
Schedule: Decide the date & time well ahead so that you know that all the participants are going to show up. Because if any participants don't show up and if he has any contributions to make in the meeting, the Meeting Minutes will remain incomplete until you hear from that participant.
Now, let's look at some of the aspects that you should focus on during the meeting to write an effective Meeting Minutes:
Remain on Topic: One aspect could be related to the other and that's why the topic could change during the meeting as the meeting progresses. So, keep an eye to remain on topic and discuss the chalked out agendas first unless the team agrees that something important has come up during the discussion. You can always add more topics to the agenda if needed.
Take Notes and Track Tasks During The Meeting: Ask each of the participants to keep notes during the meeting as the meeting progresses. This way, the team remains engaged and everyone remains on the same page. Besides, it makes the discussion of future meetings and referencing at the end of the meeting easier.
Meeting Minutes Templates for Online Meetings
Online Meetings tend to be less formal yet they could be more effective. When we make sure to write down Meeting Minutes, we will make the most out of every online meeting.
To help you get started, you can download the set of 3 templates.
Let us know in the comment section how you are writing the Minutes for your Online Meeting or have any questions.
More Posts