Collaboration Planning Software for Growing Businesses
A collaboration planning software for growing businesses - enabling you to plan and schedule meetings and facilitate effective communication across the board.
Collaboration Planning Software
Collaboration planning software for businesses and teams to help them stay organized, prepared, and synchronized. Plan your meetings seamlessly as we facilitate you with everything required.
Organize Meetings, Send Invitations, and Mark Calendar Events Automatically
Send Meeting Invitations
MeetingWise makes it easier to organize meetings and send invitations. The tool empowers you to choose from a variety of templates that have been crafted with respect to different meeting types. Furthermore, you can customize the templates as per your meeting agendas and use them later.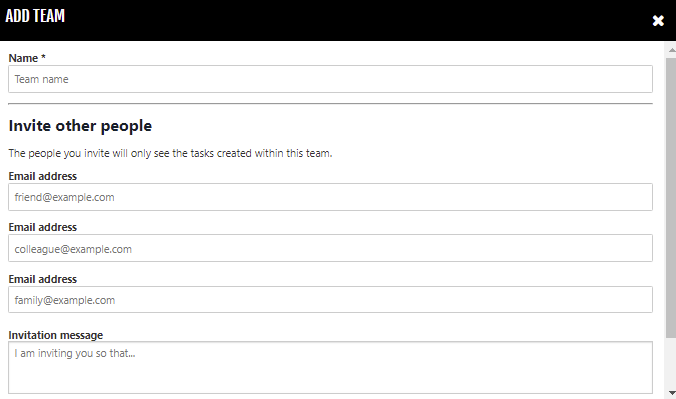 Schedule Meetings Seamlessly
Emails containing meeting invites often get lost in crowded inboxes. Moreover, notifying each attendee personally via phone is a tedious process. MeetingWise empowers you to schedule meetings seamlessly without having to invite each attendant individually. The tool creates an event in the attendees' calendar and notifies them to ensure their availability.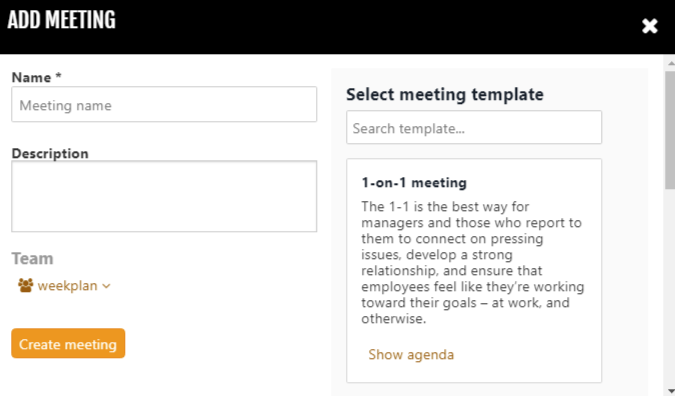 Stay Up-to-Date with the Latest Happenings & Bring Your A-Game to the Meeting Room
Pre-Meeting Updates
Help the attendees prepare for the meeting by specifying the meeting prerequisites and tasks due for the follow-up. Prescribe brief highlights of the current happenings and other valuable insights so that no one is left out.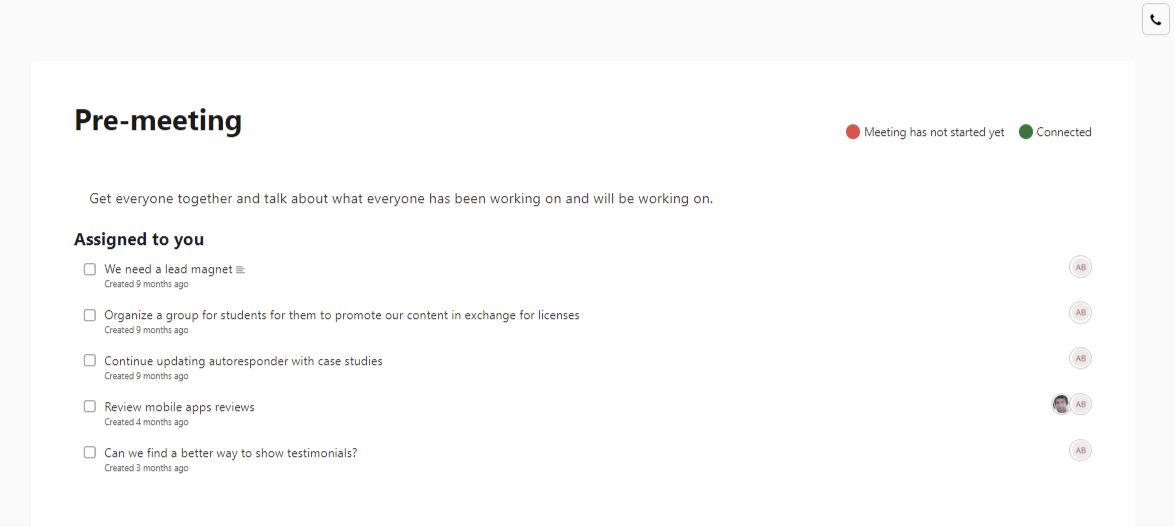 Meeting Agenda and Vision
Time is of the essence when discussing the OKRs. It's critical to know where we are, where we're headed, and where we have to be. Never take your eye off the ball and keep your vision in front of you at all times to avoid nugatory discussions during the meeting. Stay on point and minimize the likelihood of getting side-tracked.