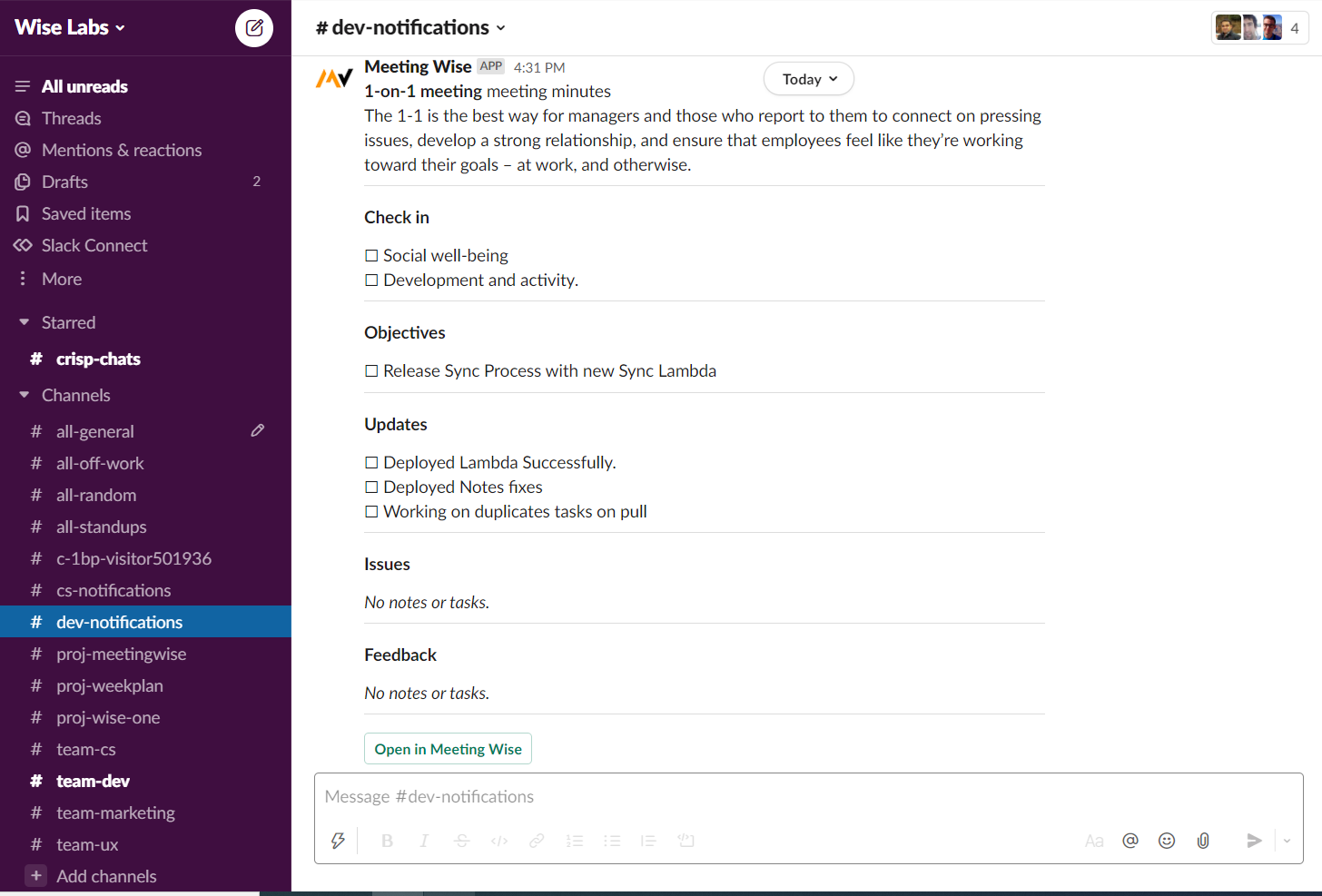 Share minutes of meeting on slack
Send the minutes of meetings to your team on slack.
Meeting Minutes your team will happily use
1-on-1 meeting
The 1-1 is the best way for managers and those who report to them to connect on pressing issues, develop a strong relationship, and ensure that employees feel like they're working toward their goals – at work, and otherwise.
Retrospective meeting
During retrospective meetings, your team has the ability to identify process issues, propose solutions, and find opportunities to find mutual ground for improvement with other members of the team.
All-hands meeting
Done right, a regular all-hands meeting will drive transparency and alignment within your team and foster your company culture.
OKR check-in meeting
Regular team OKR check-ins are crucial for a successful OKR cycle.
Share Minutes of Meeting with Team
Minutes help in understanding the deliberations and decisions taken at the Meeting.

-->